Booking
Below you can see a plan of Catchpenny. Each of the lodges is named after wildlife that you have the chance of seeing in the local area. Choose which lodge you think you'd like (they all have two king size doubles and two single beds) and check its price and availability on the calendar below.  Our changeover days are Mondays and Fridays so we offer the lodges for 4 nights from a Monday or 3 nights from a Friday, or 7 nights from a Monday or a Friday.  Please click here for an overhead photo of the site.
We hope to open for the season on Monday 26th April and apart from limited availability in October we are fully booked for the remainder of this season but our calendar is open for bookings in 2022.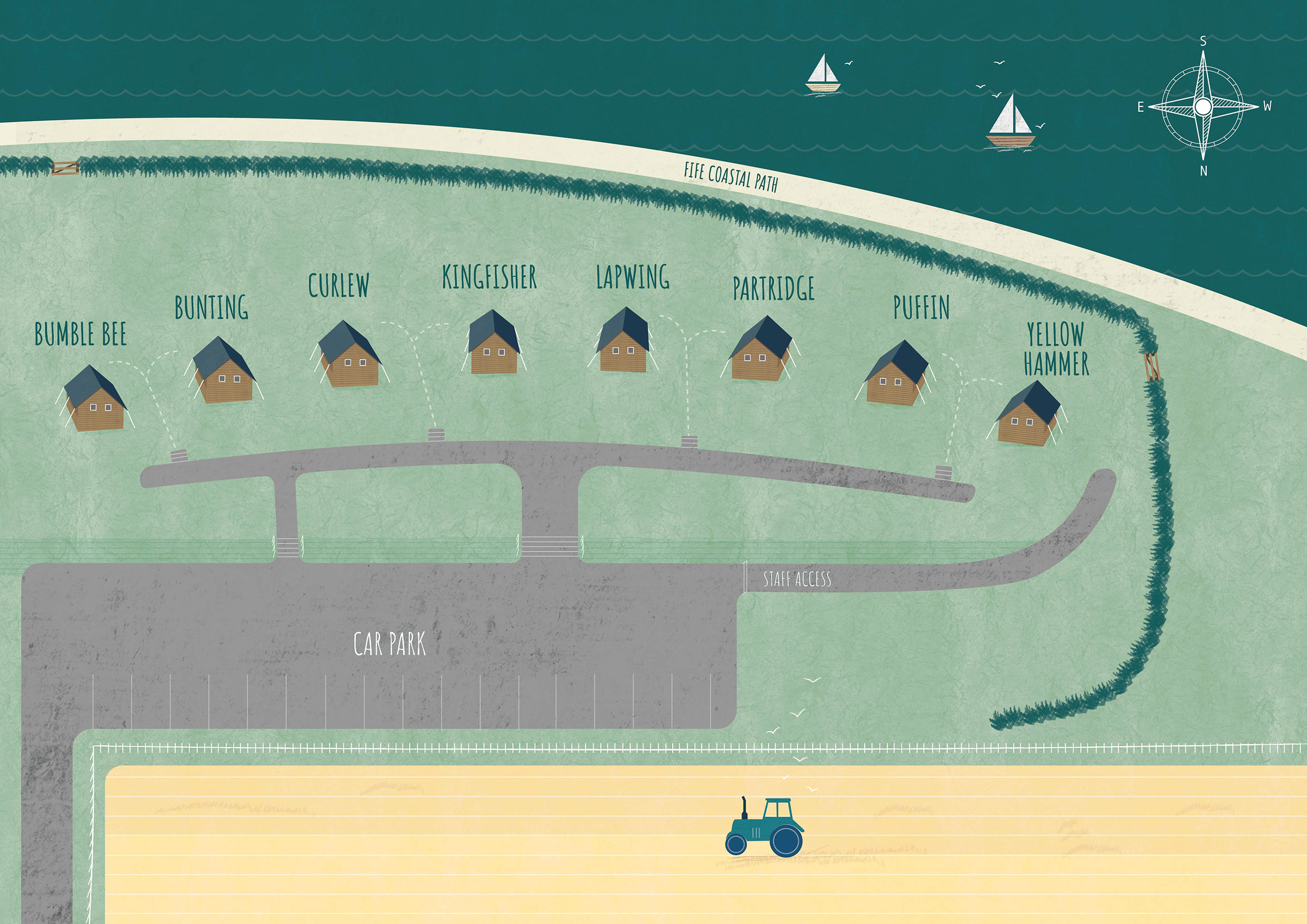 If you have any problems using the calendar, or would like to speak to us directly - please call on (+44) 07495 047 169.

Your widget will appear here.